We'll virtually meet you. Anywhere.
Do you wish doctors still made house calls?
Telehealth uses the latest video-conferencing technology to connect you with a Village Health Partners physician or advanced practitioner from the comfort of your home or office.
How does this work?
Video conferencing with your physician works very similarly to in-person visits. Your physician will review your medical history and symptoms and will provide a treatment plan, including prescribing medication if needed.
Common issues that can be treated through telehealth include:
Cold and flu symptoms

Allergies

Fever

Sore Throat

Ear Infection

Nausea

Medication Refills

... and more!
Ready to schedule your telehealth appointment? You can call our office at (972) 599-9600, or simply send your provider a message through your patient portal.
I have an appointment. How do I access it?
First, log into the patient portal. You can do this by logging in on your internet browser or through the Healow App on your smart device.
To access the patient portal on your computer, please visit health.healow.com/villagehealth and log in by entering your credentials on the right-hand side.
To access the patient portal through your smart phone or tablet, please download the Healow App and use the following practice code to get started: GJIIAD
Did you forget your username or password? That's ok. It happens to the best of us. Please click here for patient portal FAQ's.
Once you have logged into the portal, please click "appointments", then "upcoming appointments" to find your telehealth appointment information.
View this video for more information:
What can I expect during a telehealth appointment?
Before your appointment begins, you will want to make sure that your internet, camera, microphone and speaker are working correctly.
One you are ready to begin, you may click on the "start (or join) televisit" button once it is an orange color. It turns orange when you can join the visit, which is up to 30 minutes prior to your scheduled time.
Once you have started your appointment, your provider will develop a care plan and will prescribe medication, if needed. This part is just like an in-office visit!
After your appointment concludes, you may expect a call from our team to collect payment.
What happens if I have technical difficulties?
If you are having trouble connecting, you may find troubleshooting information by clicking on "medical records, and then on "televisit compatibility" on your portal. You may also send a message to your doctor through the portal to let them know you hare having a difficult time.
---
Telehealth Services Consent Form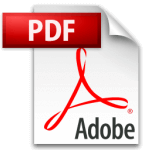 Telehealth Services Consent Form
Reviews
"Dr Wien and his staff are very organized and the visit was great."
- L.J. /
Google /
Nov 13, 2020
"Dr. Gothard has routinely gone above and beyond to help me through years of ups and downs. He helped me manage and master my asthma that had plagued me for years, he has helped me manage chronic migraines throughout my twenties and through all three postpartum years (late thirties), and is always accessible with helpful, thoughtful, and humorous advice. He took the time to break down what I thought was a spike in postpartum anxiety and depression, and diagnosed me with adult onset ADD (and if you're a woman/mom who understands how difficult managing life/family/career/marriage/friendship/oh...and maybe time for herself is, then you'll understand just how much of a LIFE CHANGER this diagnosis was). He was considerate, kind, and a listening ear throughout all of my miscarriages, and rejoiced with me when I welcomed new babies to our family. He listens to my needs and wants for quality/type of care, and honors those thoughts and wishes. He is not quick to diagnose or prescribe, but instead takes his time to get to know you and your illness or problem before presenting a solid treatment decision for you to consider. He has referred me out to stellar specialty doctors, who have helped me with other health matters outside his GP, and he checked back in with me after those referrals to make sure that I received quality care. He genuinely cares and takes to the time to check in and see how me and my family are doing. He understands and empathizes with the stressors that come with being a teacher during a pandemic, wrangling three small kiddos, and laughs with me at the chaotic mess that life can be during all of this. While I have moved a bit further away from his practice, I will always stay with Dr. G because I know he truly does love his career and his patients. I know, without a shadow of a doubt, that I would not be as healthy, strong, or sane as I am without the guidance, kindness, and care from Dr. Gothard. I could not recommend another GP any more highly than Dr. Sander Gothard."
- L.M. /
Google /
Nov 04, 2020
"Me and my entire family has been seeing Dr. Moon for over 20 years, and highly recommend him to anyone needing a great doctor experience, and very knowledgeable."
- D.M. /
Healthgrades /
Nov 03, 2020
"I'm glad having Dr. Gottipolu as my physician. She is friendly, Caring and listen to patient carefully. Keep smiling and keep doing what you are doing for better health of your patient. Thank you!!!"
- Anonymous /
Healthgrades /
Oct 29, 2020
"The services that I receive from Dr. Lester were excellent. She and the staff were friendly and professional.  I left the clinic feeling better about my personal concerns and  informed about my health and care.  I, with upmost confidence, recommend Dr. Lester to friends and family."
- O.O. /
Yelp /
Oct 28, 2020
Previous
Next
Related Posts