Medicare Information
Turning 65 comes with the important decision to transition into Medicare. Original Medicare (Parts A and B) helps cover doctor visits and hospital stays, but there is more that it doesn't cover. Depending on your specific needs, there are different Medicare health plans that can offer more coverage. With so many Medicare plans available, it can be confusing to decide which plan is right for you.
As part of our commitment to providing you quality, affordable care, Village Health Partners is working with local licensed insurance specialists to help you find the Medicare plan that best fits your needs. We proudly host space for Matt Gonzales, Bob Cooke, John Lowney, Jacque Martins, and Velita Reed, our Licensed Medicare Specialists. Our Licensed Medicare Specialists are available via e-mail, phone, and in-person during regular business hours.
Attend one of the upcoming meetings below to learn more about your Medicare options. Or simply call one of our Licensed Medicare Specialists below to schedule a one-on-one appointment.
---
Medicare Open Enrollment FAQ's
What is Medicare Open Enrollment?
Open Enrollment is the time of year when all individuals enrolled in Medicare can make changes to their health and prescription drug plans for the next year.
When is Medicare Open Enrollment?
Open enrollment is October 15 - December 7, 2019.
Plan changes go into effect January 1, 2020.
Why should I consider changing my current plan?
Changing plans during the Medicare Annual Enrollment Period may help save money and provide more benefits than your current coverage.
Many plans offer low to $0 monthly premiums, preventative care benefits, prescription drug coverage, fitness programs and more.
Village Health Partners encourages you to consider a UnitedHealthcare plan, including AARP Medicare Advantage Secure Horizon HMO Plan. This is a Medicare Advantage with Prescription Drug plan that includes benefits that are designed to help you live a healthier life.
Village Health Partners appreciates you as a patient and requests that you keep in mind that we may not always continue to accept traditional Medicare in the future. We feel that this Open Enrollment is a great time to review your plan options.
How can I learn more about what plan options are available to me?
You can review the CMS website at www.medicare.gov or call 1-800-MEDICARE (TTY users should call 1-877- 486-2048).
You may contact Medicare Advantage health plans directly for information about the plans they offer.
Village Health Partners has licensed insurance agents that we trust to help you find the right Medicare plan that meets your needs and will ensure you can continue to use Village Health Partners as your primary care provider. There is no financial relationship between VHP and this agency. This referral is for informational purposes only. To get in touch with a licensed insurance agent, please call us at 214-964-0246.
What Medicare and Medicare Advantage plans does Village Health Partners accept?
As of March 31, 2020, Village Health Partners is accepting both Medicare and Medicare Advantage plans.
We accept the below Medicare Advantage plans:
AARP Medicare Advantage SecureHorizons Plan 1 (HMO-POS)
AARP Medicare Advantage SecureHorizons Plan2 (HMO-POS)
AARP Medicare Advantage (HMO-POS)
Aetna Medicare Advantage Plan – PPO/HMO (no prime plans)
BCBS Medicare Advantage PPO
TRS – Humana Medicare PPO (existing patients only, out-of-network)
UHC Medicare Complete Choice (Regional PPO)
UnitedHealthcare Dual Complete (HMO SNP)
What physicians currently accept Medicare Advantage plans?
Jamison Albracht, DO
Madhavi Ampajwala, MD
Eugenia-Paulita Bogert, MD
Gregory Ennis, MD
Keith Eppich, MD
Douglas Fullington, MD
Sander Gothard, MD
Padmajarani Gottipolu, MD
Shane Hall, MD
William Lensing, MD
Folashade Lester, MD
John Moon, MD
Sandy Nguy, DO
Susan Ponder, MD
Samiksha Shah, MD
Scott Wang, MD
Todd Wien, MD
Lauren Woolbert, MD
Michael Yao, MD
What physicians are accepting Medicare Advantage plans in 2020?
In addition to the providers listed above, the following physicians will accept Medicare Advantage plans in 2020.
Abel Garduño, Jr., MD
Ryan Hewitt, MD
Liane Kibel, MD
Does this mean I can't continue to see my physician?
Every physician continues to accept Medicare Advantage plans for existing patients. Some VHP physicians choose not to take UnitedHealthcare AARP Complete.
---
Educational Meetings Schedule
Legacy Medical Village
5425 W. Spring Creek Pkwy
Conference Room First Floor
Plano, TX 75024
Wednesday, March 25, 2020
10:30 a.m. - 12:00 p.m.
Wednesday, April 15, 2020
10:30 a.m. - 12:00 p.m.
Independence Medical Village
8080 Independence Pkwy
Suite 125
Plano, TX 75025
Tuesday, March 24, 2020
10:30 a.m. - 12:00 p.m.
Tuesday, April 14, 2020
10:30 a.m. - 12:00 p.m.
McKinney Medical Village
7300 Eldorado Pkwy
Conference Center First Floor
McKinney, TX 75070
Thursday, March 26, 2020
10:30 a.m. - 12:00 p.m.
Thursday, April 16, 2020
10:30 a.m. - 12:00 p.m
---
Medicare Specialists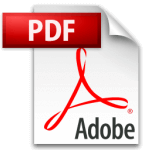 VHP Medicare Open Enrollment Letter